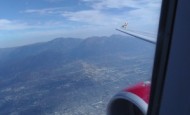 We took an early morning flight on Virgin and had the chance to see our documentary, Making Room for the Koala! Here are a few snapshots:
People in the west are often deficient in magnesium. A magnesium deficiency can affect both our sense of well-being and our physical health. Marti Whitaker addresses Magnesium deficiency in an article he posted on ezine and we wanted to share his thoughts with you. Magnesium – The Spark of Life? By Marti Whitaker So if [...]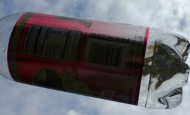 A little creativity goes a long way when it comes to lighting homes without access to electricity. See how an empty soda bottle and some water provides light for many who had previously lived in the dark during the daylight hours. *Thanks for the tip, Marc!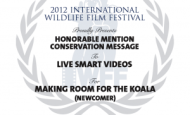 Happy to announce that Live Smart Videos has won an award for our recent documentary, "Making Room for the Koala." Director Andrew, Cinematographer Alex and crew in action on recent shoot and brushing up on the latest technology…
Body Brush for a Better Detox By Natasha Clancy Ever wondered why some people's skin glow, or why they radiate health? Of course a healthy diet and positive outlook help, but regular dry skin brushing also plays an important role by removing toxins from your body. Especially when combined with a raw food detox. Just [...]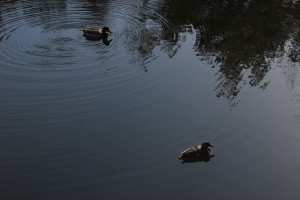 Have you ever seen a duck stricken by Spring Fever? If not, here's your chance:
JUST RELEASED: the trailer for the latest upcoming LiveSmartVideos movie. UPDATE: The documentary, "Making Room for the Koalas," is now complete and will be available soon. TO EMBED this preview, copy and paste the HTML code provided below: <iframe src="http://www.iplayerhd.com/playerframe/440016cf-ab62-4c4f-b822-cf78bc0a79ec.aspx?autostart=true&width=624&height=351&cbartype=over" width="624″ height="351″ frameborder="no"></iframe> Our first Road Runner documentary is entitled "Leaving Room for the Koalas." [...]
Human Rights Are the Concern of Every Community By Nick McNaughton "Where after all do human rights begin? In small places, close to home…Such are the places where every man, woman, and child seeks equal justice, equal opportunity, equal dignity without discrimination. Unless these rights have meaning there, they have little meaning anywhere. Without concerted [...]
Commercial HVAC Systems Provide Healthy Indoor Air By Brian Figlioli Maintaining a healthy indoor air quality is one of the most important jobs of any commercial HVAC system. There is not much you can do about breathing in smog, allergens, airborne bacteria or pollutants outdoors. However, once you're in your own building it's up to [...]